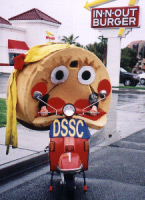 This pancake was standing on the side of the road in the rain, before being asked to pose for the picture.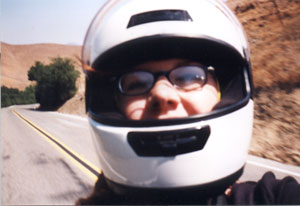 Self-portrait while riding in the California hills.
Marion from the Sneaky Devils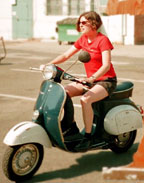 Lori B. does gymkhana in Sacramento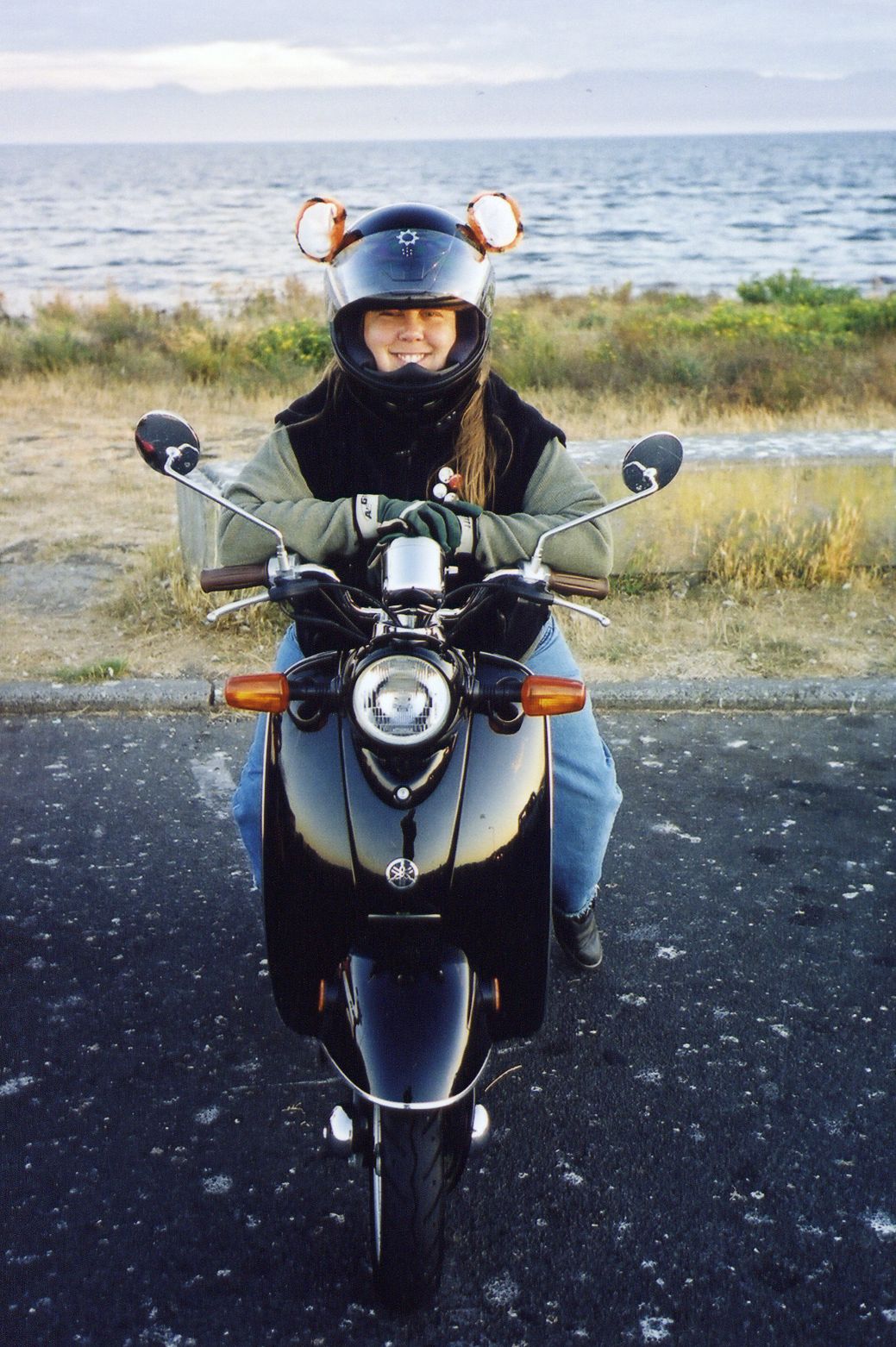 Carol from Canada enjoys her Vino.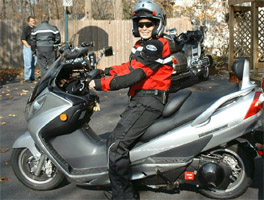 Bonnie from NY State loves her Burgman 400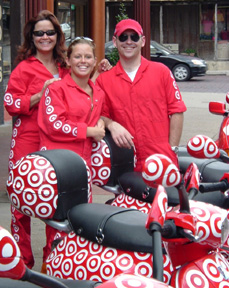 Debbie, Erin & Nick do the Target thing.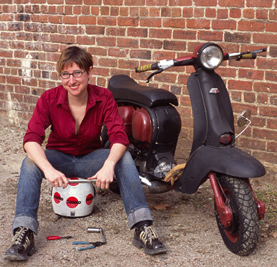 Chelsea from SCOMO.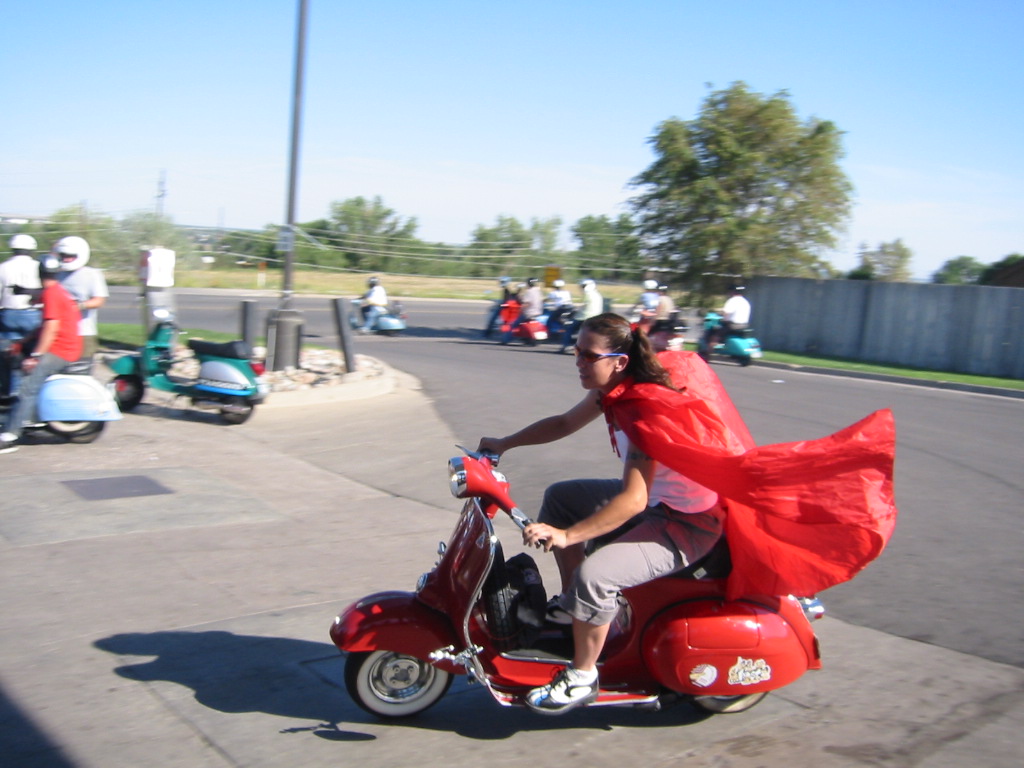 Suzi in super-action mode.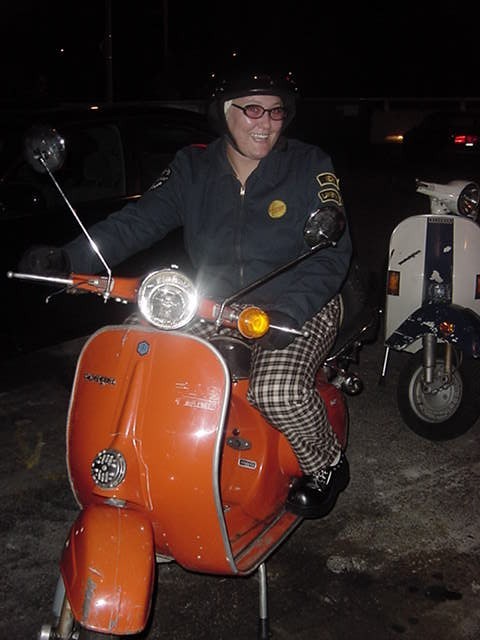 Katherine from Chicago is happy to get her scooter running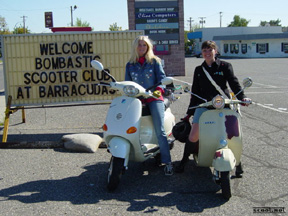 CJ & Jules of the Belladonnas SC